This morning our caller ID displayed a name I didn't recognize so I didn't answer it. But it turned out to be a female friend from far in my husband's past. I don't know that Joe had talked to this woman since he moved to Atlanta nearly 15 years ago. He was about to simply call her back when he noticed there was a message. It turned out to be another friend calling from this woman's house to let Joe know that a mutual friend had passed away. It was more than just their mutual friend though, this man was Joe's best friend, Butch (his nickname).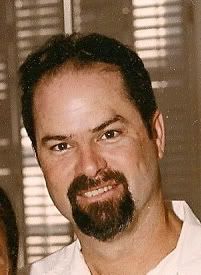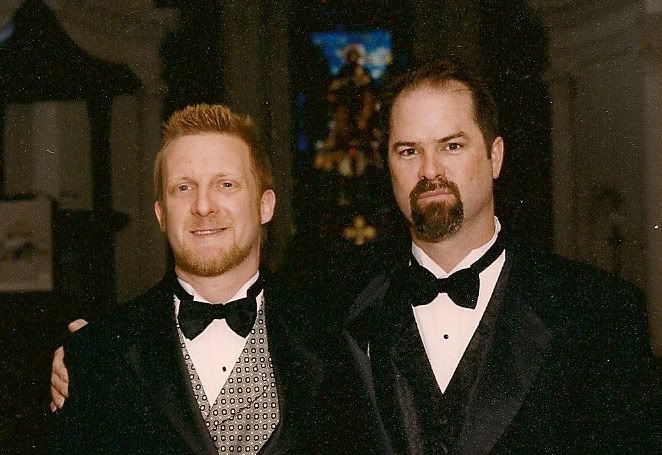 I wasn't there so I can't really say when he became cemented in my husband's life as his best friend but I believe they've known each other for 25 years or so. Not living in the same state, I didn't get to know Butch very well, but it was never like being around a stranger. He was the best man at our wedding and fit right in with my family at the rehearsal dinner. A little bit loud, a little bit silly and full of laughter. He and Joe could talk on the phone for hours - way longer than I ever spend on the phone. They had spoken last week making the beginnings of a plan for Butch to come visit us again. He'd been here a few times in the past couple of years, most notably a stay in the fall of 2008. What was supposed to be a 3 day stay, while a specialized mechanic fixed his motorcycle, turned into 10 days I think, maybe longer. And the reason I can't remember is that having him here was natural in a way. He fit in with us. An early riser, one morning he went out before we were awake and bought construction paper, markers, crayons and glue (I chuckled at him at the time because I found it so funny that he didn't realize I'd have all those things. And then he chuckled at himself.) Then after breakfast he sat at the dining room table drawing, coloring, cutting and pasting. He and the girls made paper dolls of each of us, a boat, a shoebox car, Christmas decorations and other masterpieces. I think they stayed there until lunch time. That's when he became Uncle Butch.
I'm not a natural picture taker so all I could find were the prints from our wedding which I have scanned, but they seem to capture the twinkle in his eye when he smiles.
Goodbye, Uncle Butch, you are loved and missed.